It has been my experience that most people call me after a lot of struggling with a problem.  Often, the kids and teens that find their way to my door are not there by their own choice. Understanding this, I never take it personally that families are not happy to have to call me. And so, whatever the reason that led you to our practice, I hope we can find a way to make things a little better.
I have been doing this work for over 10 years. I believe that parent and child both want what is best, although they differ in what that looks like. Both benefit from a new perspective on their actions and motivations so that they can achieve greater understanding and compromise.
To that end, I bring every aspect of my understanding and perspective on the human experience. Together, the child and I may travel through humor and pain, through success and shame, through sacrifice and self-indulgence, for the sake of growth and healing. My role as their therapist is to be a companion wherever they take me, while honoring the very real obligations that they answer to.
My professional journey began in Canada, where I received a BA (with Distinction) in Psychology. After spending a year working in both clinical and research settings, I moved to Boston and received a Doctoral Degree from the Massachusetts School of Professional Psychology.
My clinical internships focused on child and adolescent therapy, parent consultations, family therapy, couples therapy, and psychological testing. My work with children focused on issues such as behavior problems, oppositionality, strained Family Dynamicss, and Attention Deficit-Hyperactivity Disorder. Meanwhile, I was also specializing in Cognitive Behavior Therapy for Stress, Mild Depression, and Anxiety disorders.
My particular strength is connecting with someone's experience and perspective. I believe that in moments of pain and suffering we all need to feel that we are not alone and that things can be different. I balance candor with a hint of silliness or wisecracks, so that it is common to find me and my clients laughing together as I challenge their assumptions.
This can allow me to help parents to understand why their children do the things that they do, which is fundamental if they want their children to behave differently. This also allows me to help children and teens understand why their parents react the way that they do, which is fundamental if they want their parents to react differently.
Please call our offices if you would like to continue this conversation.  I can be reached at 781-400-3149

For email: Doctorjamier@me.com
For my credentials: please see visit the Credentials page.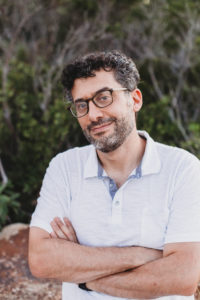 All the Best,
Jamie Rishikof, Psy.D.
Licensed Psychologist